CartoView Dynamic Spatial Solutions, integrate the latest Commercial, Open Source and cloud
GIS technologies, to develop innovative custom spatial solutions unlocking the richness of
your data. Build your custom GeoApps. No Coding Required.
Arab Spatial
Client: International Food Policy Research Institute (IFPRI)
Arab Spatial is an online information store that collects food security and development information from regional governments as well as international institutions. The tool displays data on maps so that users can zoom into regional, national, subnational, and even pixel levels. Users can then build and print their own covered maps with the information of their choice. Users can click on 22 countries in the Arab world to view information on 100 indicators, including those related to Macroeconomics and Governance - Trade - Agriculture, Water, Energy, Poverty, health, nutrition, and access to services - population and income.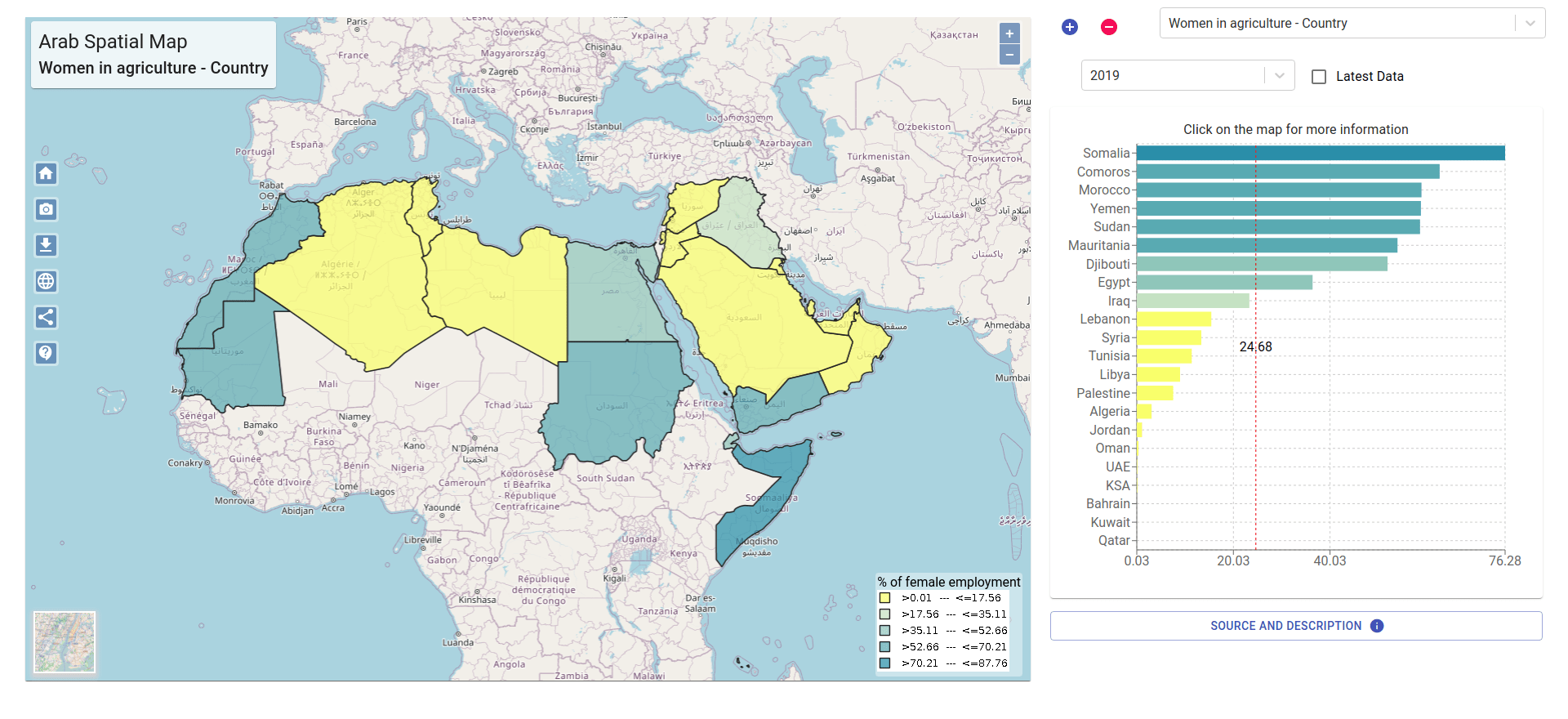 North Africa Coast Environmental Portal
Client: National Authority for Remote Sensing & Space Sciences (NARSS)
Enhancing North Africa's current capacity to produce and share updated high-resolution data and information on coastal areas to develop appropriate services on coastal ecosystems for social and economic development.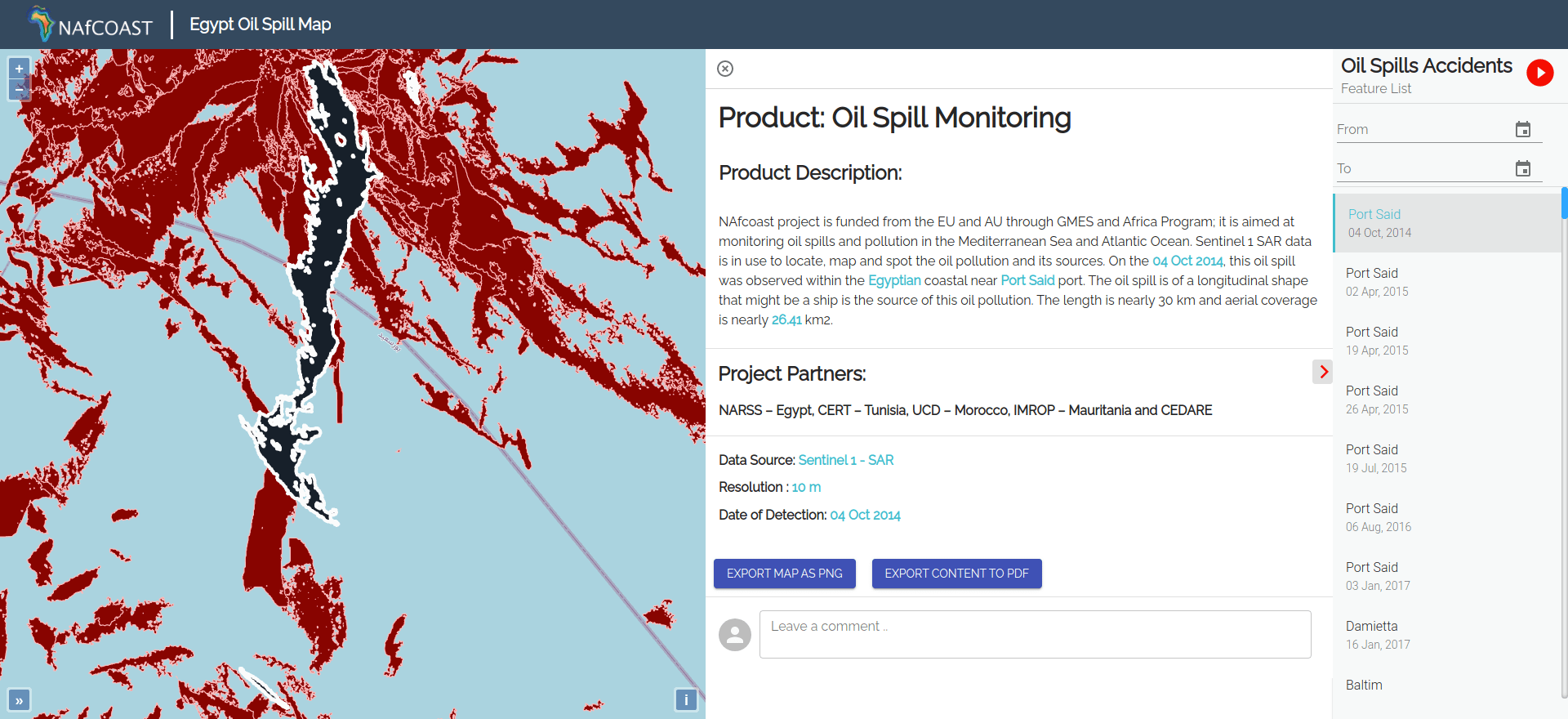 MAP Egypt
Client: International Food Policy Research Institute (IFPRI)
MAP Egypt is a monitoring tool that tracks agricultural development projects and the local socio-economic context in Egypt. The ultimate goal of the tool is to improve agricultural project planning, coordination, and effectiveness. Specifically, MAP Egypt assists the government, development partners, researchers, and other interested parties in getting a quick overview of the state of agriculture in Egypt at the aggregate and project levels. The tool was developed for the Ministry of Agriculture and Land Reclamation (MoALR) and in collaboration with it the International Food Policy Research Institute (IFPRI) as part of the "Impact Assessment and Capacity Building" (EIBC) project, funded by the United States Agency for International Development (USAID).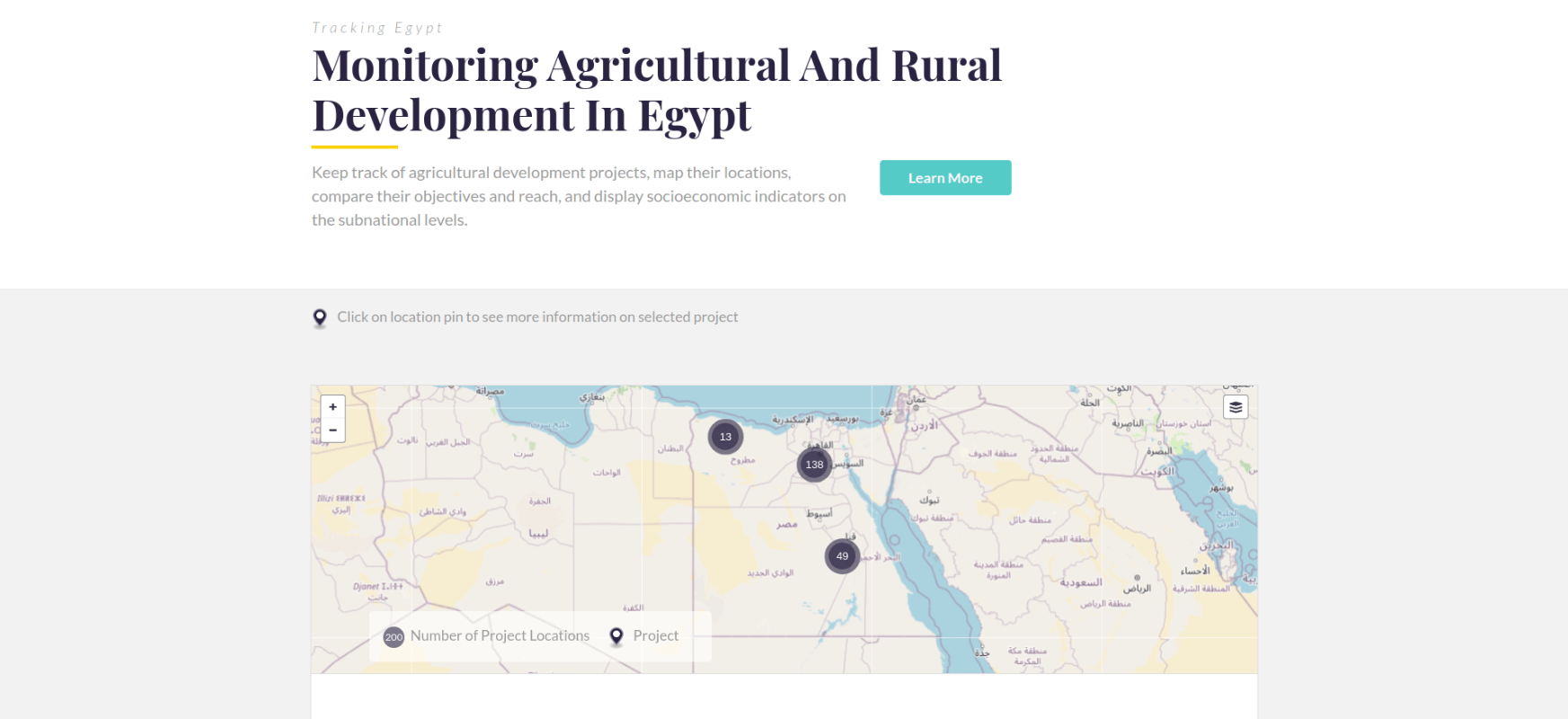 FURAS
Client: Ministry of Municipal and Rural Affairs (MOMRA)
Within the framework of the efforts of the Ministry of Municipal and Rural Affairs to achieve the goals of the Kingdom's Vision 2030 and within the Ministry's initiatives to improve and develop investment services, ensure the quality of the level of service provided to investors, and speed up their procedures, the municipal investment portal "Furas" was launched, which combines the investment opportunities announced by 258 municipalities and municipalities in a unified portal and for more 100 activities, and the portal provides the ability to view and purchase the terms and conditions brochure electronically, in addition to many features that the portal provides to the investor to help determine the appropriate investment opportunity for him.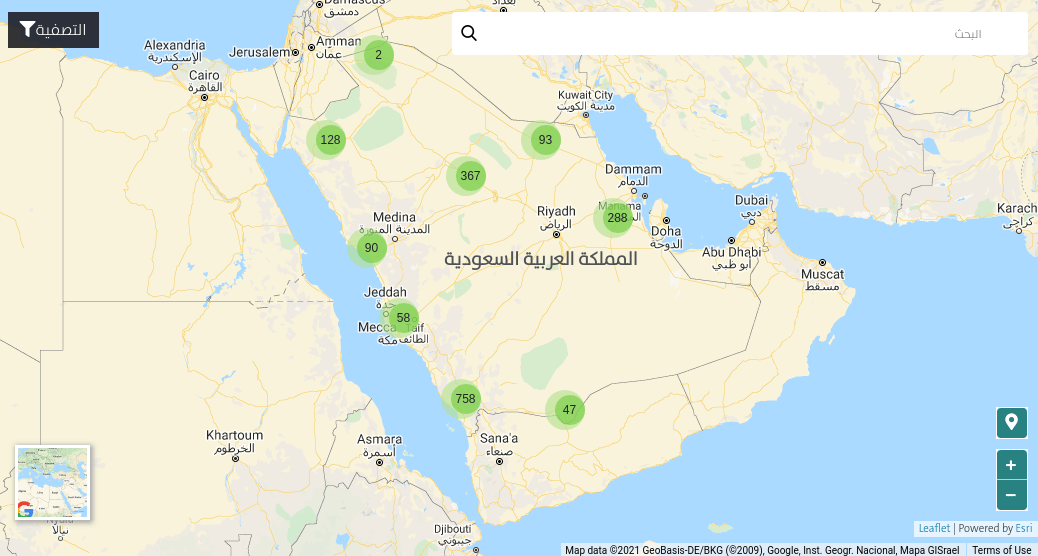 Environmental Web Portal For Gulf Cooperation Council (GCC EPortal)
Client: Kuwait Environment Public Authority
The portal provides an entry point for all Gulf Citizens to engage in environmental issues and build public awareness, Each GCC country has its administration and can provide Air quality, maps, achievements, and other environmental data, the information is trickled down.

Dammam Municipality – Advertising Boards Inspection
Client: Dammam Municipality KSA
This application utilized a complete GIS spatial database infrastructure with QGIS, ArcGIS, and GeoNode to provide a platform for field inspectors to record violations, capture images and produce a fine with a connected printer from the site.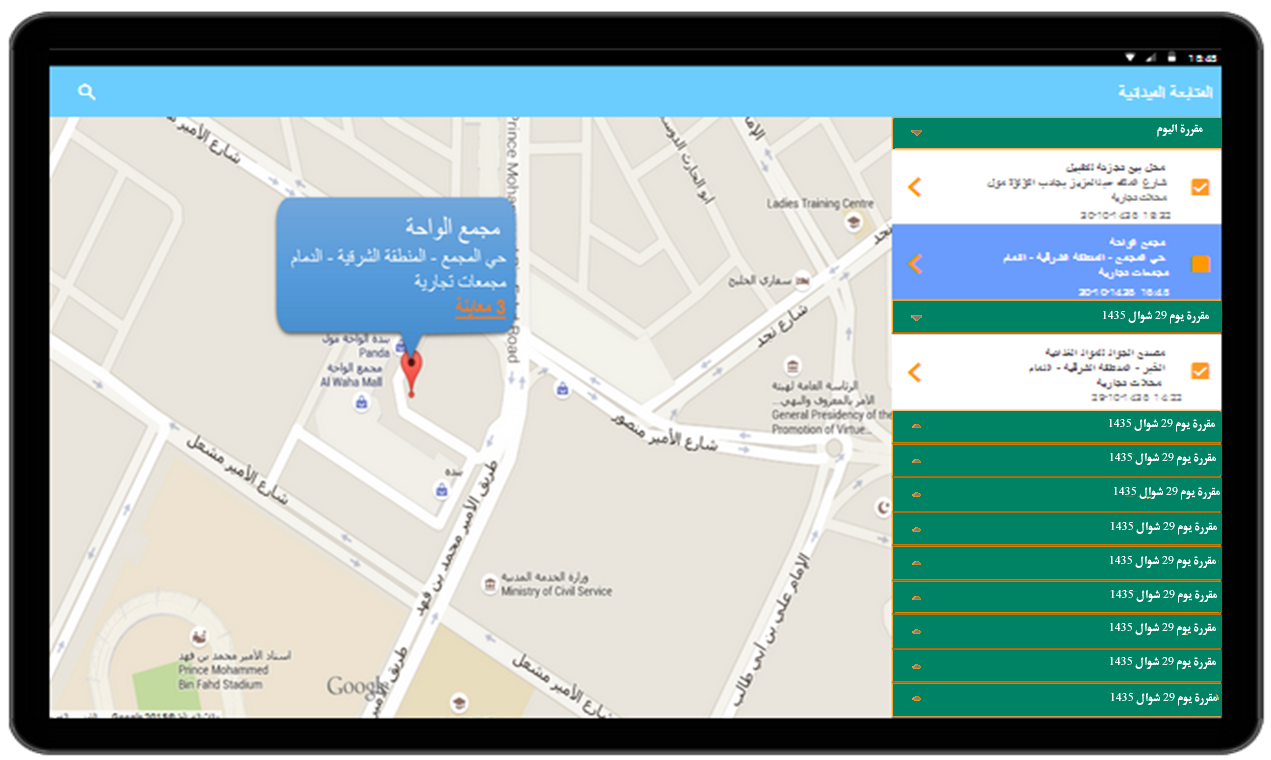 MULTI HAZARDS MITIGATION PLATFORM - South Carolina Emergency Management Division
Client: The Polis Center at IUPUI
The South Carolina disaster mitigation portal is a platform for managing mitigation plans, displaying and producing hazard maps, supporting distributed sharing of data and information products, and performing a range of spatial analyses associated with mitigation projects.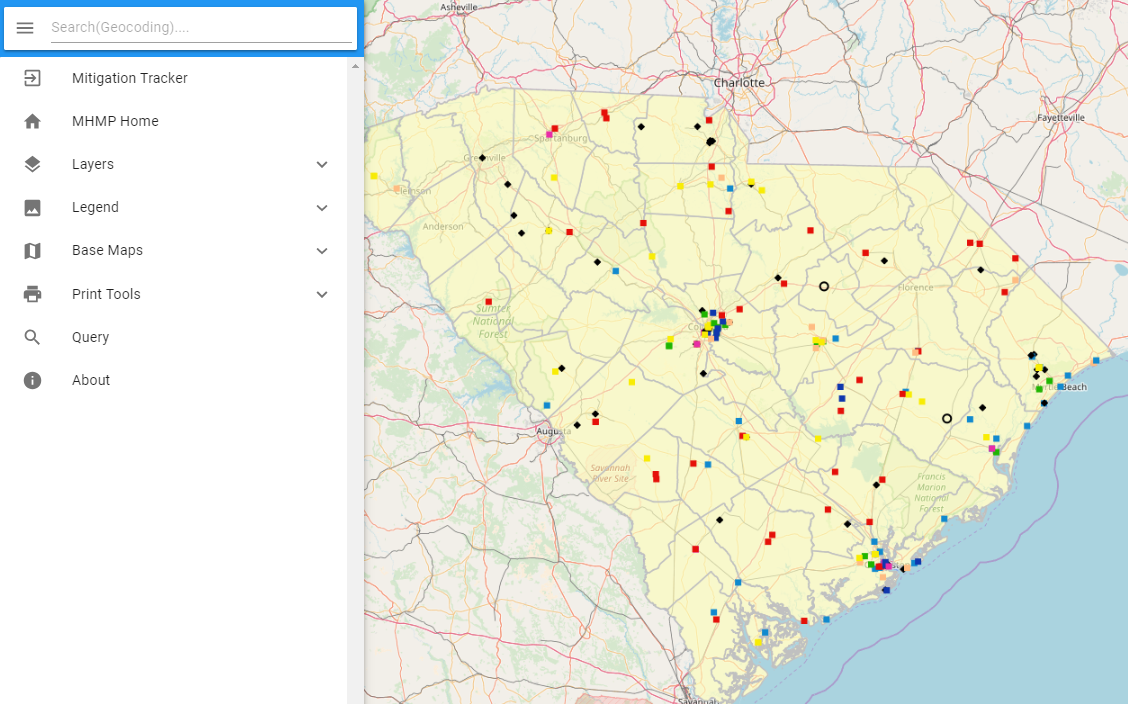 KISR - KIEIN Geo-Environmental Portal
Client: KISR - Kuwait Institute for Scientific Reserarch
This project aims to migrate the KIEIN GIS database from ArcGIS geodatabase to PostGIS in preparation for the upcoming Kuwait National disaster management Center. The implementation with provided via QGIS and ArcGIS integration. In addition, a Central portal was implemented to manage and view the data. The resultant code is all available as open-source code. In addition to a portal with all migrated data for KIS.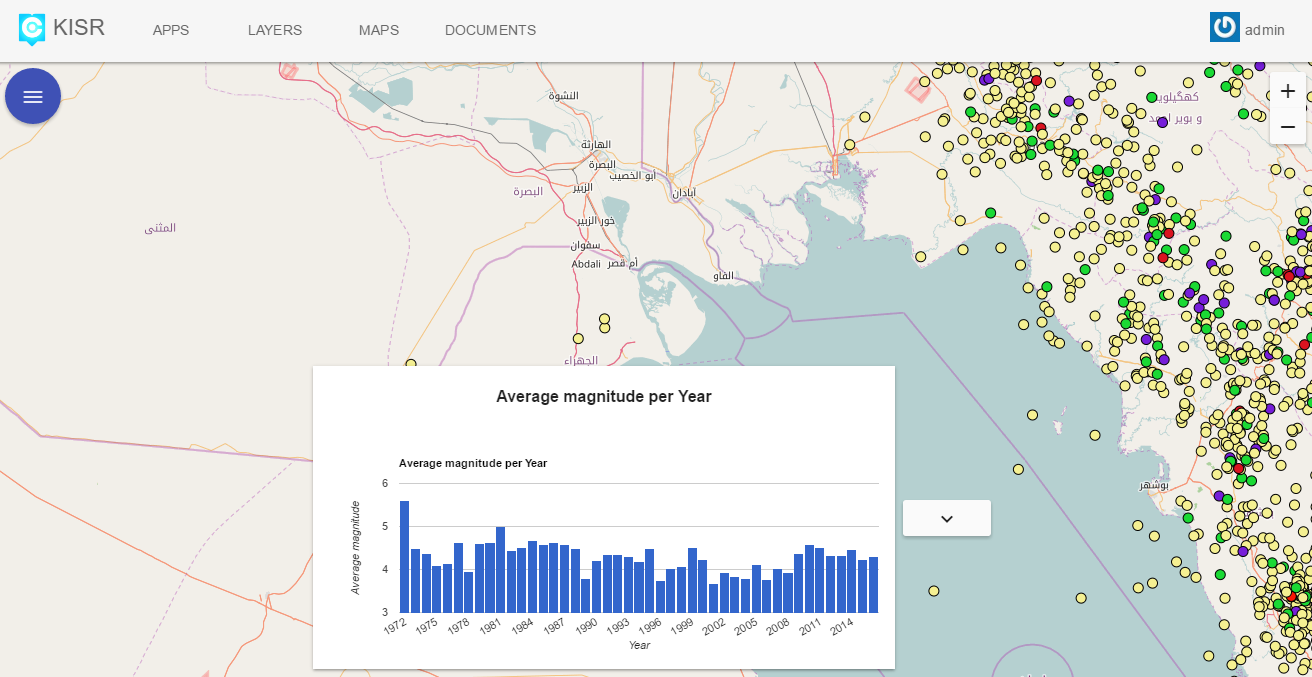 Enhancing The Road Safety In Egypt Through The Reform Of Road Safety Planning And Operation - Egypt
Client: Ministry of Intrior, Ministry of Health, and General Authority For Roads & Bridges And Land Transport
Providing a complete GIS solution that spans the Ministry of Interior, the Ministry of Health the Ministry of Transportation to manage the collection of all accident-related information via hand-held devices and an online GIS system containing a number of web applications for the management and analysis of the Accidents and Roads information, Funded By the European Union.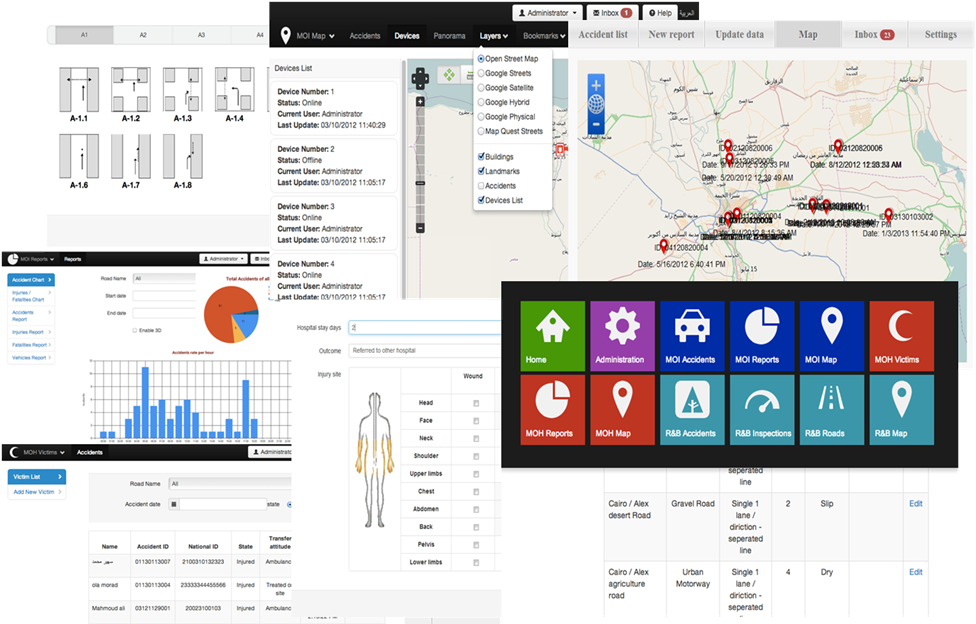 Manage And Maintain Human Resources, Work Orders, Fleet And Assets
Client: Citex, Vodafone Egypt
The project provides GIS Complete Solution to manage the collection of all Mobile towers related information via Mobile devices to manage and maintain installations, and deployments of equipment and manage technical teams and projects via online mapping and tracking applications The system assists mobile tower maintenance workers in a number of tasks, like the collection information from mobile towers via handheld devices, managing work orders, maintain a log of all tasks and field jobs.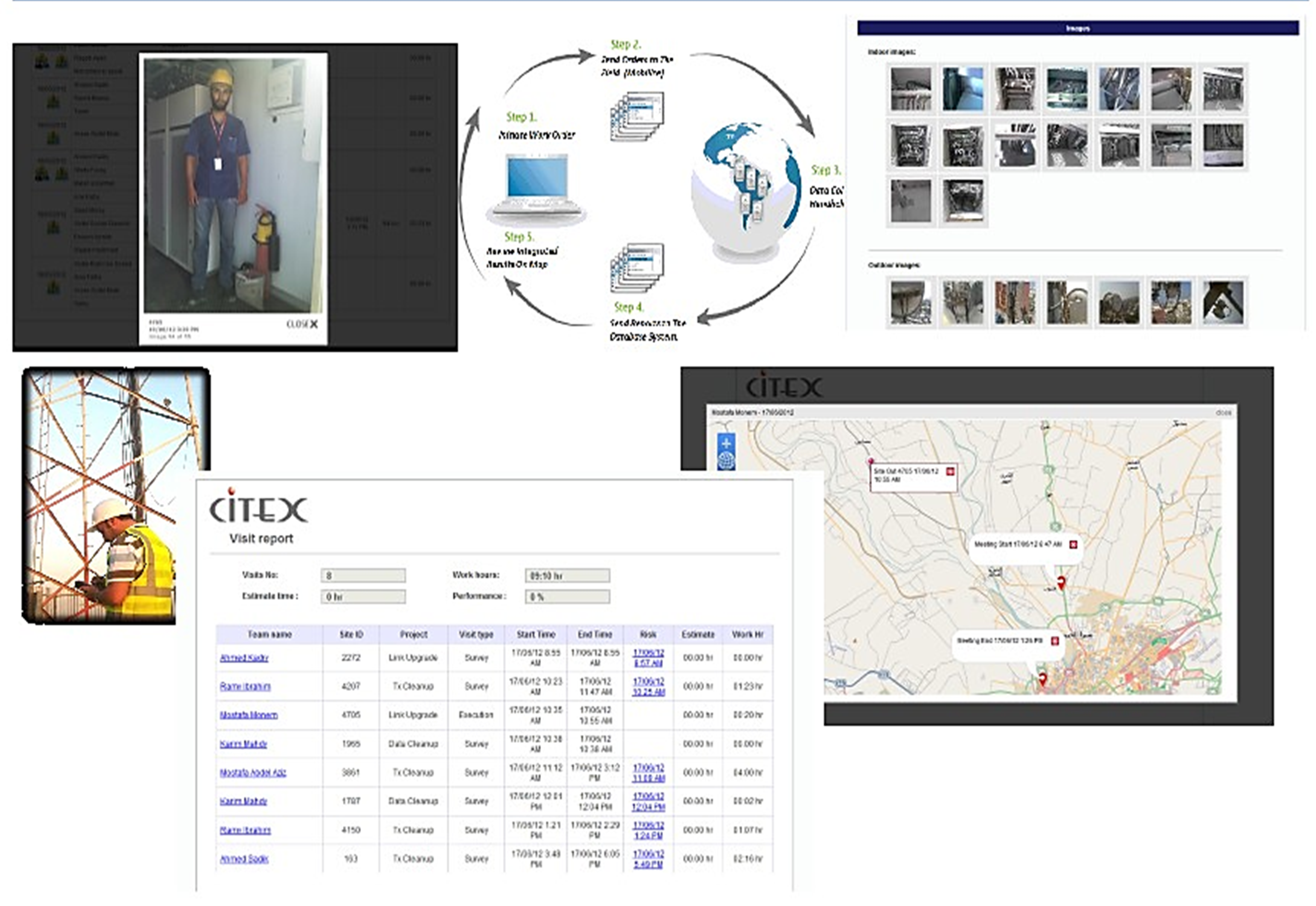 Ministry Of Water And Electricity GIS System - KSA
Client: Ministry of Water and Electricity - KSA
This project aims to build an integrated geographic information system that seeks to develop a comprehensive plan to build a geographic information system for the management of water and sanitation geographical data, according to the latest techniques of information systems and by completing a conversion of maps of networks of water and sanitation in all from the cities of Dammam and Al Khobar to electronic image with providing metadata and uploaded to a central geographical database. The project aims to expand the circle of users of the system to include the use of mobile and field through all appropriate means of communication with acceptable performance through GIS mobile applications, also the project supports the possibility of quick access to the exact locations and deals with emergencies and obtain detailed information on the ground immediately through emergency build applications and work to raise the efficiency of water services and sanitation through GIS applications and improve the services provided to the subscribers.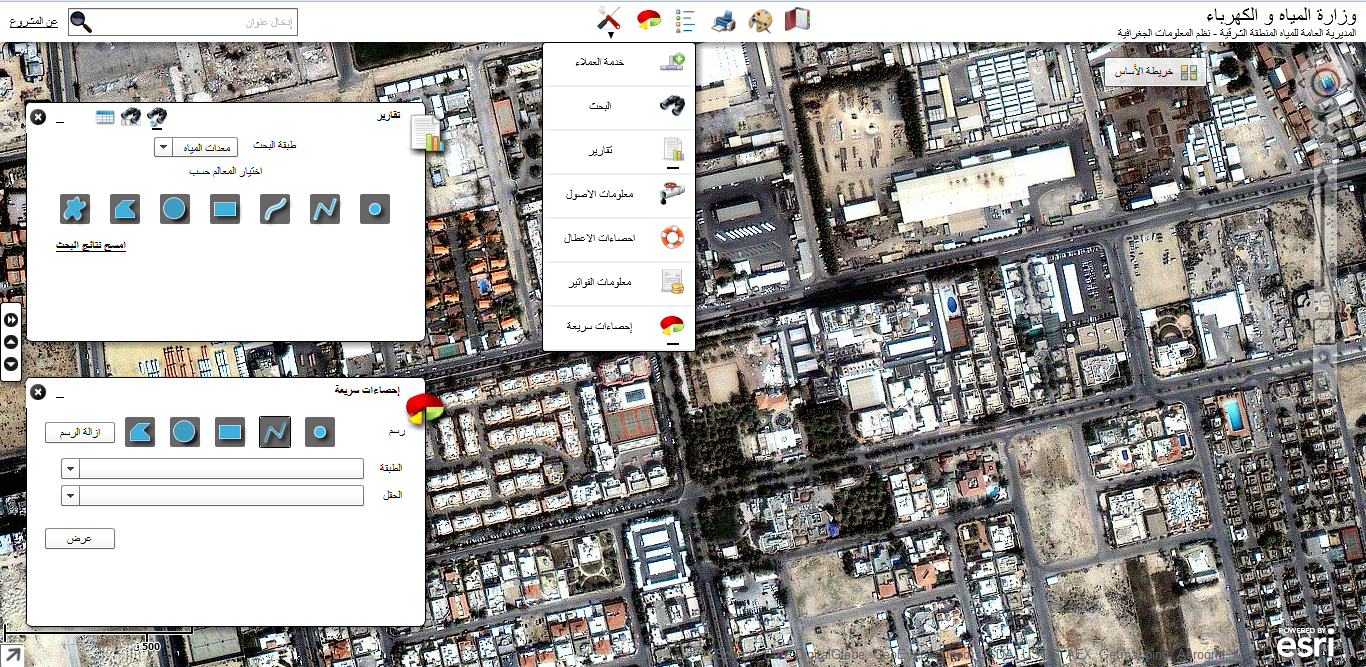 National Program For Potable Water Supply And Sanitation In Rwanda
Client: Rwanda Ministry Of Infrastructure
Water Resources Development strategies in Rwanda were set to advance the quality of life and strengthen the economic base of Rwanda communities by retaining and growing existing systems and serving more people. This web system serves as an integral tool to develop strategies for sustainable development, support decision making, and promotes better organizational integration and knowledge to improve the maintenance of existing systems and the establishment of new water systems.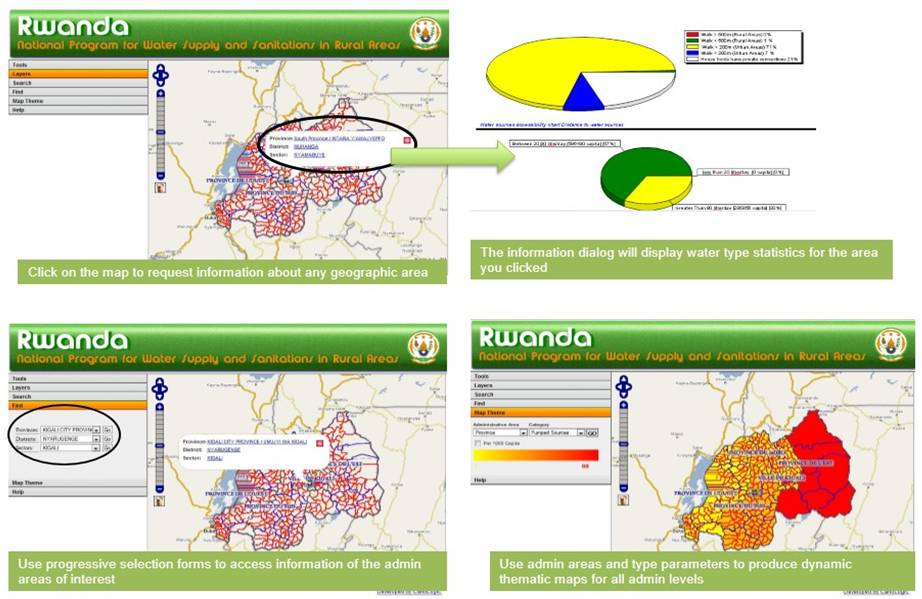 Survey Information Management System
Client: STC Saudi Telecom
The STC Planning Survey Information management system is a custom application surveying serving all the regions of Saudi Telcom. The system developed by CartoLogic provides automation of field assets collection through handheld devices and allows the input and management of survey information from the browser applications. The system is based on handheld devices that are customizable/configurable to collect any type of data and geocode images of the assets. The other component of the system is an online system to manage the survey and planning work orders and perform the site planning online.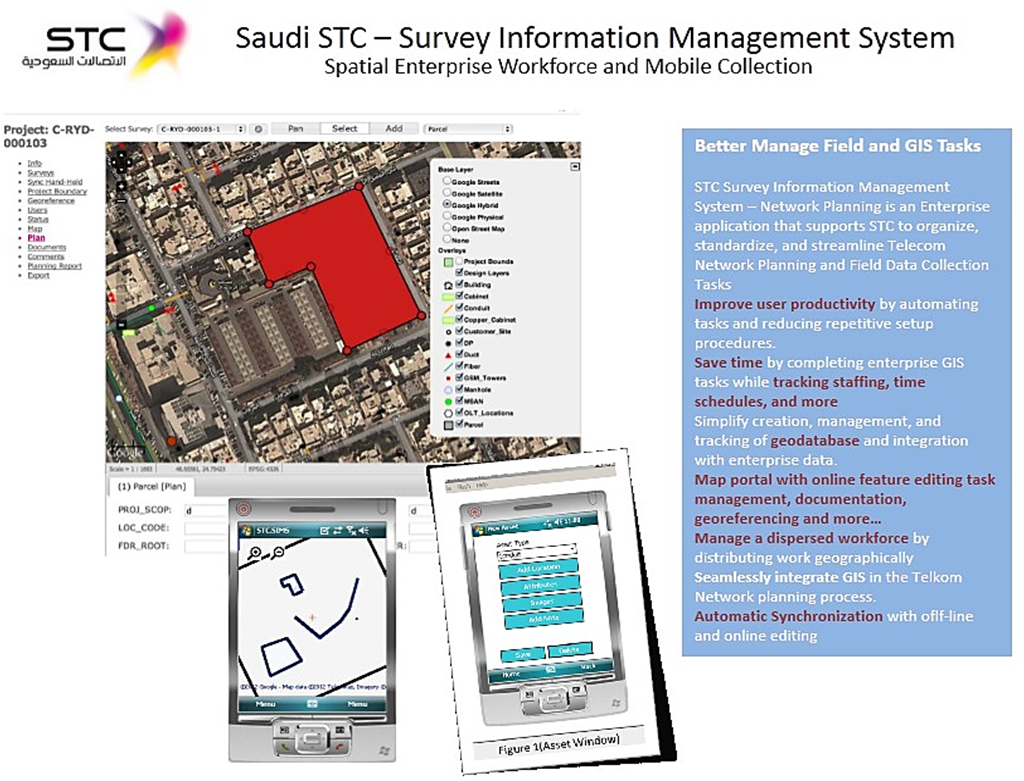 Heritage Observation And Retrieval Under Sand
Client: CULTNAT
HORUS is a project funded by the European Space Agency (ESA) within the Data User Element (DUE) Innovator User Partnership. The objective was to define and implement innovative services to help analyze, monitor, and control the archaeological heritage of Egypt. The project has been undertaken by Rovsing A/S (Denmark), in cooperation with Geographic Resource Analysis & Science (Denmark), Sogesi SpA (Italy), CULTNAT (Egypt), and CartoLogic (Egypt).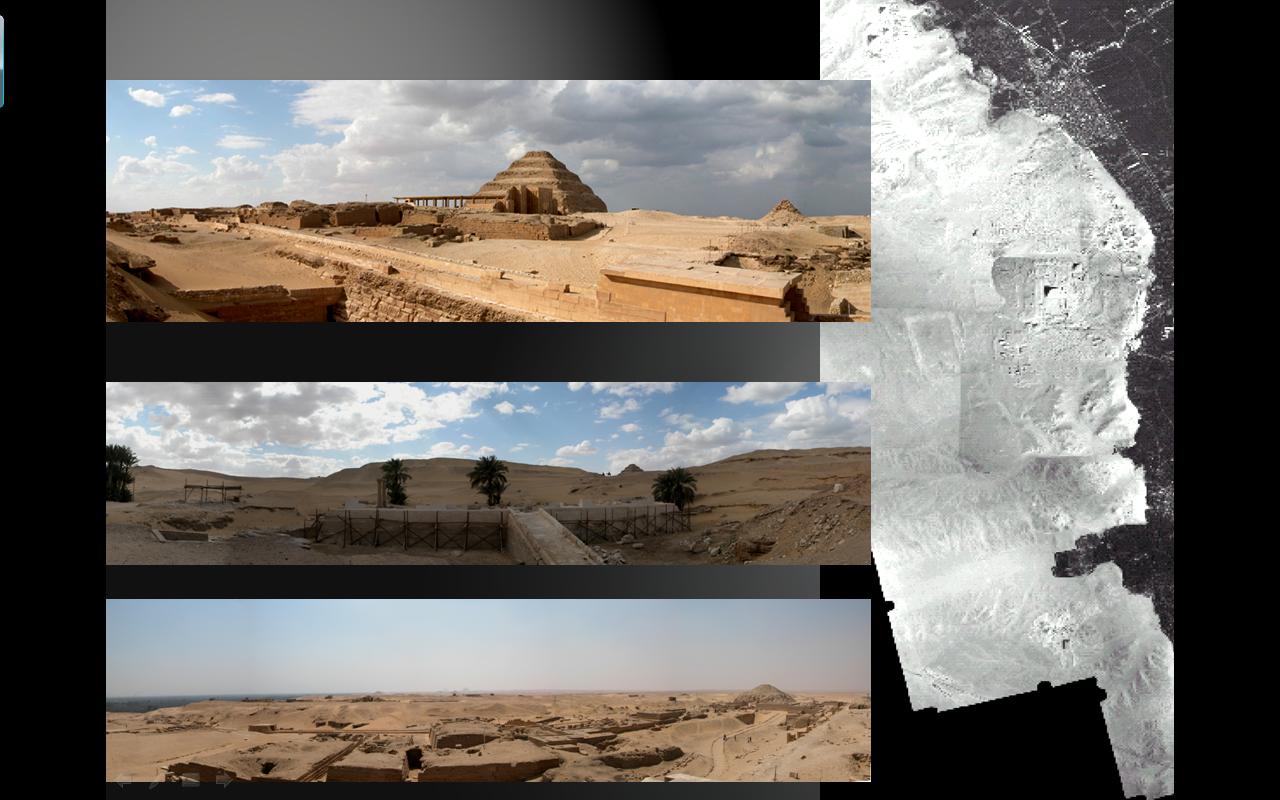 Real Estate Development Interactive 3D
Client: Palm Hills Developments
An interactive, immersive, and online 3D application for touch displays. Featuring: Realistic and interactive presentation of Real Estate Development projects Real Estate Development Multimedia introduction Interactive (touch) map of all projects presented by the developer Real Estate Development overview information Real Estate Development Flythrough presentation Interactive walkthroughs of all or select building units Simulate the real view for each building unit (how the view will look like from each unit) View floor plans and information specific to each building unit Access the reservation system and initiate reservation management functions Integration with SAP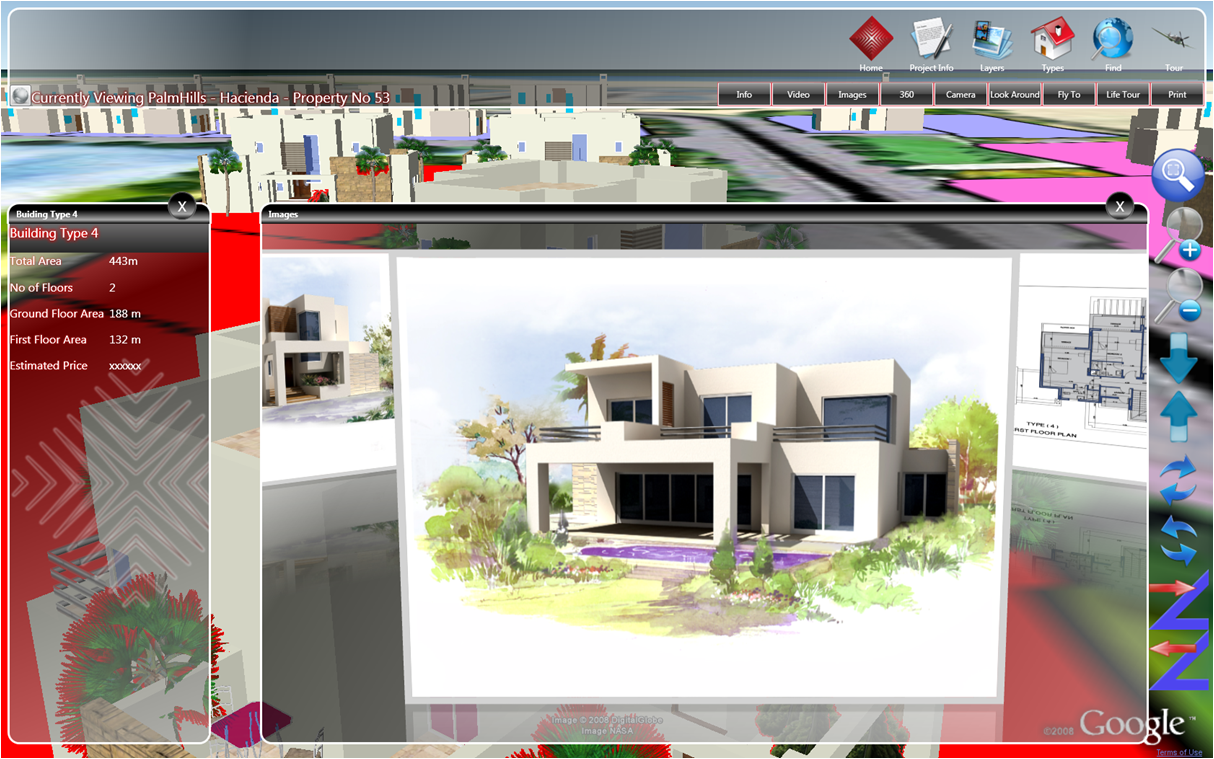 Architectural Heritage Downtown Cairo Application
Client: CULTNAT - Center For Documentation Of Cultural & Natural Heritage
The Architectural Heritage Program applies GIS technologies to document the nineteenth and early twentieth-century architectural heritage of Egypt, including extensive photographic documentation.